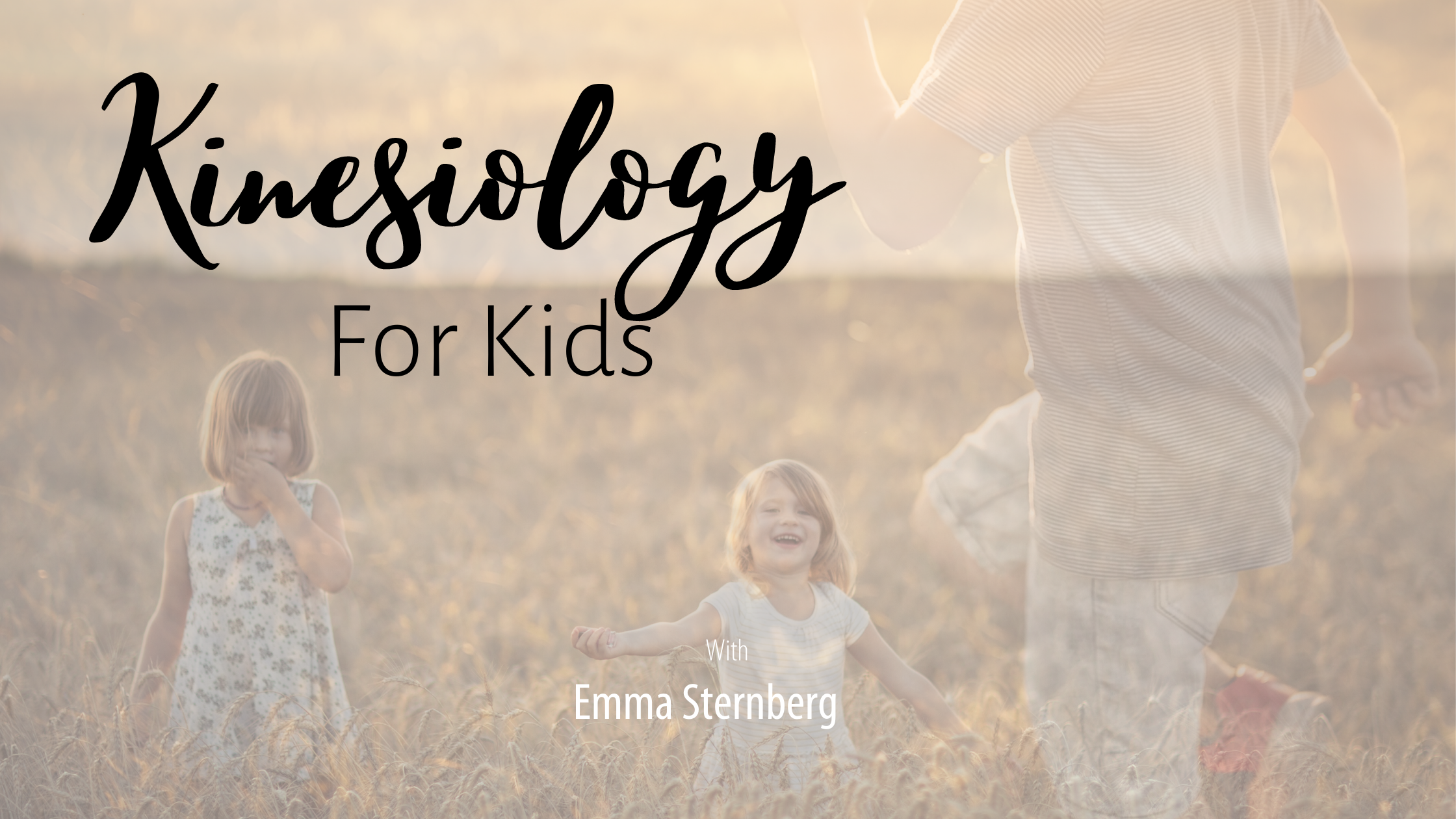 This course was given to me to give to you.
Each step of my journey has been put in front of me and I've been guided through it.
Now it's time to pass the wisdom and medicine onto you.
This is more than just a techniques and procedure course.
This is the new understanding of childhood that needs to come to fruition.
You're at the forefront of this work,
if you are here reading this it's because you've been guided too.
You are being asked to learn, to pass on and to guide the parents and the children through this time of new.
There are too many children who are going to doctor to therapist to psychologist and around again.
There are too many children living with stomach aches before school every morning,
There are too many children who's hearts are open wide and need to be guided themselves with love and understanding.
When you work with children, you become a stepping stone in the life of the whole family.
You hold, you guide, you are there waiting for when they make that step.
I have families that I've been working with for years. Not because there is any problem to be solved, but because together we unpack, we gain understanding,
in the space we let go.
Life is tough, life has twist and turns and
it is an absolute honour to be part of that journey with families.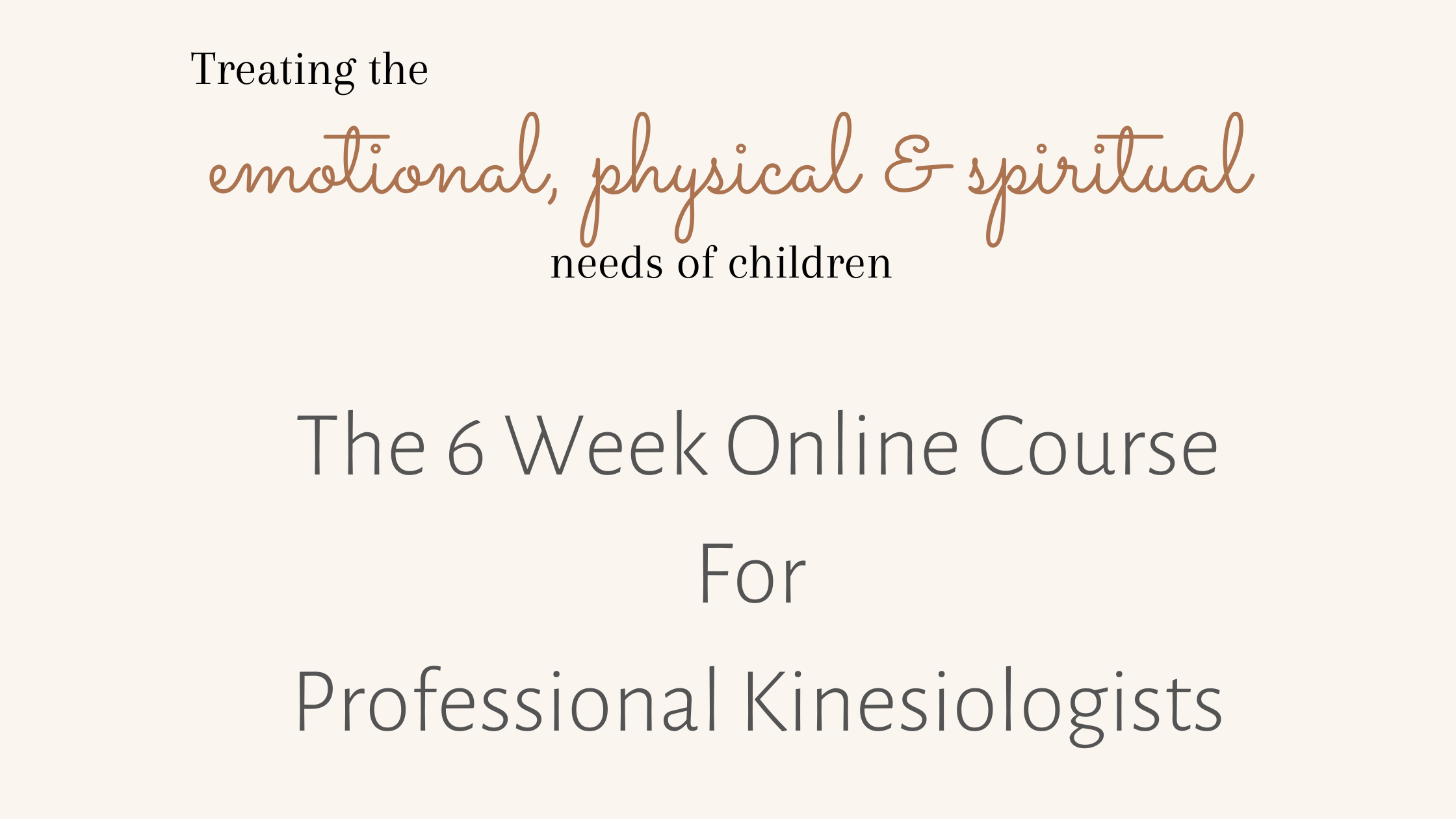 Begins - Monday 7th February 2022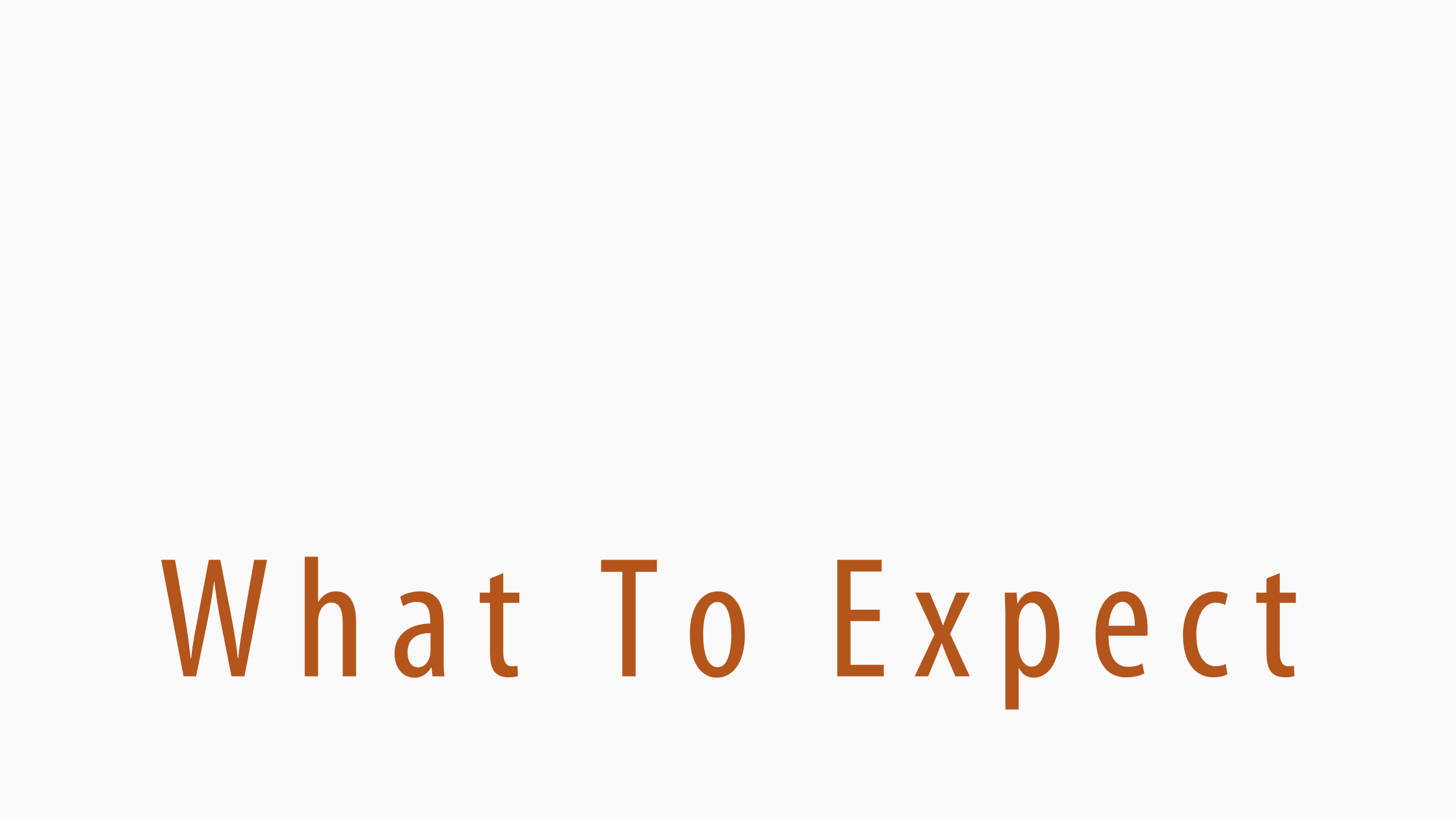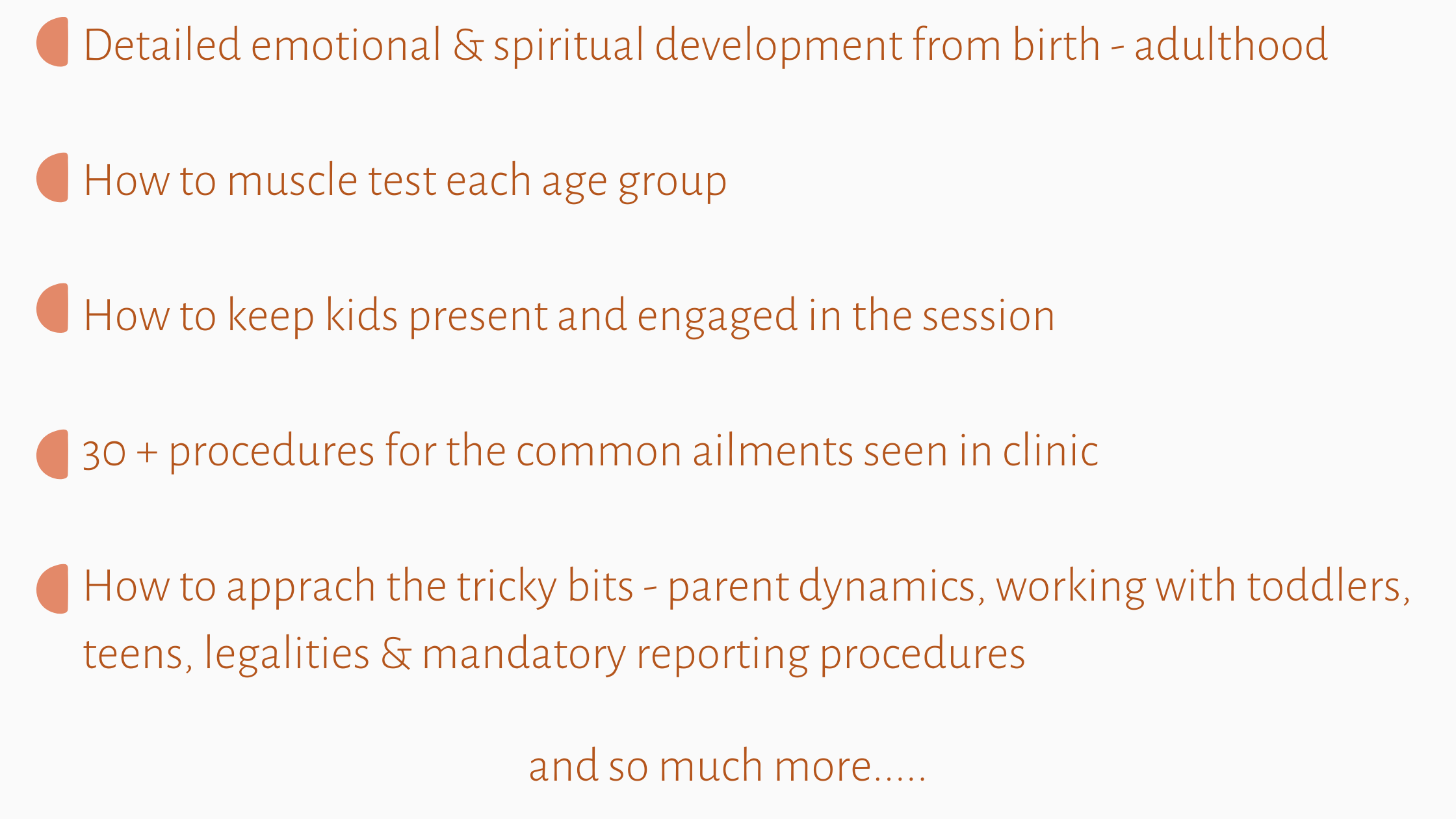 Your Instructor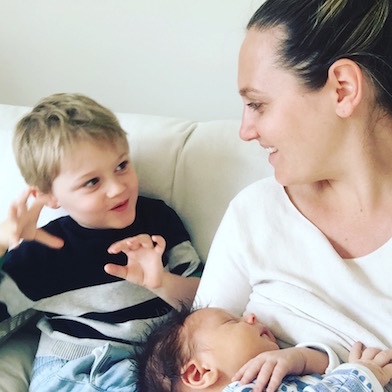 I started treating children 15 years ago.
I see everything from developmental delays, to sleep and gut issues. For the past few years, the majority of my clients 10 years and under have come in for treatment of anxiety.
I began my career with Ondrej Bursik and his kinesiology and biofeedback clinic for learning delays, adhd and spectrum disorders. It was here that I realised that I wanted to focus on children in my own clinic.
I didn't have children of my own as yet, so from 2008-2012 I immersed myself in extra work in childcare, as a nanny and in the SonRise program for Autism, whilst also working in clinic with children. I wanted to learn as much as I could about development and the emotional, physical and mental needs of children.
In 2013 I had my first baby. He shook my world and everything that I thought that I knew about babies and being a mother! Pregnancy wasn't my friend, the labour was 3 days long and ended in an emergency cesarean (turns out I'm a little small at just 5 foot - my boys were born 1/3 of my height!), I ended up with post natal eclampsia, a child who wouldn't breastfeed, an undersupply of milk, a colicky baby and no sleep for 2 years. I went through anything and everything I knew - on an emotional as well as physical level!
Now it's 2022, I've treated thousands of children in clinic and have 2 little boys of my own. I found myself in a position where I have so much knowledge that I want to pass on to other therapists and parents. So many little and big changes that can make such a difference to parents and children who are struggling with anxiety, with sensory sensitivities, learning difficulties, with allergies, with stomach issues, with sleep, with the looming diagnosis of ADHD, ADD, ODD and even depression.
The world has become a minefield of information, tips, tricks and the right and wrong way to be a parent and for children to be. Its confusing for everyone involved!!
My personal mission is to make health and life simple. To help parents understand their children so that they can use their own intuition as to what best suits them! I want each child to come into my clinic and feel safe, feel heard and feel ok to be them. I want each child to then take that feeling out into the world again. It's a place of acceptance for parents to be human and to be supported in learning.
And I want to pass the baton on to the next generation of therapists.
Will you join me?
Course Curriculum
The Journey Of Childhood & Holding The Space
Available in days
days after you enroll
Babies (Birth - 18m)
Available in days
days after you enroll
WHAT OTHERS SAY:
"I absolutely loved this course!
Compiled from years of experience working with children and family dynamics, it is littered with priceless gems of information, and stamped with Emma's warmth, intuition, and easy going style.
From birth to teenagers, each module explains how to work with each age group, and includes specific techniques.
The weekly webinars were a great opportunity to pick Emma's brain!
Thank you so much Emma" -

Robyn Smith (CCM Teacher & therapist at HK Natural Health)

---
The 6 week course is generously filled with tips, corrections and procedures, and offers advice for working with children of all ages. It covers a wide range of situations that a young person may experience, and provides a framework for working with these challenges in an easy to read procedure manual.
I thoroughly enjoyed the weekly live webinars and found it extremely beneficial to have the opportunity to ask plenty of questions. Emma is fun, honest, kind, personable and informative.
The closed facebook group with other course members has been invaluable, and continues to be a source of information, support and opportunity to learn and share.
I would thoroughly recommend this course to any Kinesiologist working with, or desiring to work with children of all ages.
Thank you Emma. It has been a pleasure !
Susanne Turner ( Susanne Turner Kinesiology)

---
"Hi Emma, I just finished watching video for Teenagers. WOW! Thanks so much for all the info and insights. I have two boys at 14 and 16. I wish I had known some of this info last year when my son was 15.......This course has been worth every penny and then some - Personally and professionally .Thanks so much"

Rita Marie (Radiant Healing & Wellbeing)
---
"I absolutely loved the whole course with Emma. It was relevant, practical and flexible. I use the information and techniques that I learnt in every session now and it has helped me tremendously with all the kids and families that I see in clinic. The extra support provided through the facebook group has been great too and a really important tool. I highly recommend doing the course if you want to feel confident working with children and help changes their lives for the better."

Stephanie Herscovitz
Frequently Asked Questions
How long do I have access to the course?
How does lifetime access sound? After enroling, you have unlimited access to this course for as long as you like - across any and all devices you own.
When Does The Course Start & Finish?
The course starts on Monday 7th February 2022 and will go for 6 weeks. Each week I will hold a webinar which will cover the content you receive for the week. After the 6 weeks is up, you will be able to access all of the content for a lifetime!
Do I Receive CPE Points?
Yes of course! AKA & ATMS will recognise the hours you've put in. I'll even give you a Certificate of Attendance at the end.
How Many Hours Per Week Do I Have To Dedicate?
Absolutely dedicated is 1 hour per week where I will hold a webinar (Fridays 9.30am Sydney time). It's really up to you how quickly you move through the rest of the content as you'll receive the whole week at a time. The rest is information for you to go through at your own pace.
Do I Have To Attend The Webinars?
No, I'll record each one. (Fridays 9.30-10.30am (Sydney time)) However it will be a good chance for you to ask any questions.
What If I'm Unhappy With The Course?
I would never want you to be unhappy! If you are unsatisfied with your purchase, contact me in the first 30 days and I will give you a full refund. Remember - there's no time pressures! And when you enrol once, you'll get to do the course (which gets updated!) for free every year after
WHAT EMMAS CLIENTS SAY:
(Names have been left out for client confidentiality)
We were initially introduced to Emma when looking for some help for our 5 year old daughter who was on a high dose of medication due to Petit Mal Epilepsy, and struggling with stress and anxiety and tiredness from the medication. We didn't want any more Doctors or treatments, we just wanted to find some ways to get our daughter back to the sweet and happy girl she was.
Emma was a godsend. She established immediate trust with my daughter and was quick to identify the why, and show us how to get her back to herself again. It all made so much sense. We were able to then make steady progress and rapidly things changed, the anxiety calmed down, and her energy levels picked up. I have my happy girl back!
I have since taken my 4 year old son to see Emma, again, easy rapport and comfort with her, and her practical and obvious advice made so much sense and has shifted behaviour problems immediately.
---
I recommend Emma to everyone I know, sometimes you sense something is just a bit off with your child, and Emma has incredible intuition, understands your not just being dramatic, but offers brilliant advice to get them back in track again. She truly has a gift.
---
I came to Emma seeking help with my 13 year old daughter who opened the door to a very dark place and was self harming. Emma helped me pull her out of that dark place back to her natural happy state in a short 6 months. Emma is heaven on Earth. She will meet you exactly where you are, with absolute compassion, ask the hard questions, and help move the stuck negative energy out and away from you with clarity. She has the ability to find the skeletons you didn't know you had and didn't want to see. You feel the pain, and then it is gone. Nothing yucky lingers. I have since opened myself to Emma's healing work too. She is surely an angel. With heart felt gratitude, we LOVE you Emma. xx
---
I have been seeing Emma for myself and my two children for the past 5 years.
Emma has been an absolute lifesaver and not only has she shed light on the underlying issues that over the years have plagued me and my kids she has inspired, supported and mentored me to becoming a kinesiologist myself. She is compassionate, warm, so knowledgeable and has initiated real change in my life. I can not recommend her enough!
---
I feel completely safe as soon as I engage with Emma…we have been on a journey with my children for almost 9 years and its gets better and better every time we meet. Emma is warm loving and generous even with the bad stuff…hope to know and be healed by her for another 20 years
---
You have helped our family to feel very at ease with a healing system we don't understand but trust. All of us have benefited from your capacity to listen, synthesise and treat. Thank you for guiding us to unblock and release, free and tune in.
---
Kinesiology with Emma has been invaluable to me on my spiritual and professional path. She has helped my children and I through some of the most difficult times we have faced. I am certain that a large portion of my children's and my wellbeing, health and mental growth can be accounted to our kinesiology sessions with Emma. Even during the most difficult times, I have always walked away from her sessions feeling incredibly grounded, stable and secure. Emma's knowledge covers so many bases. I truly admire Emma for her skills, professionalism and intuition. I recommend her services to all of my clients and friends and would recommend her without hesitation to anyone who is looking for a Kinesiologist.

Deanne Bennett - www.beacheshealing.com.au
---
Emma thank you for the wonderful support you have given to me, and my family over the past few years. You have helped me to better understand what is going on with my children's bodies, without the need for excessive tests, and tuned into what they both need emotionally, relieving a lot of stress for us all. I am always amazed at your extensive knowledge and the scope of your skills. You are truly a very talented Kinesiologist.
---
Emma has helped me in so many ways. I never could have imagined how much Kinesiology and Emma could have positively impacted on my life. As a mother I was overwhelmed, exhausted and striving for perfection with parenting. Emma has brought peace, joy and relaxation into my life again. She truly is amazing!
When I first brought my son to see Emma it was clear that she had a special way of establishing a relationship with children. He felt comfortable with Emma to open up about issues and concerns that he had that I wasn't even aware of. He always seems as light as a feather after visiting Emma and I'm so grateful for her help with his sleeping, social interactions, behaviour, and with starting school.
Starts Monday 7th February 2022